Delicious Spanish cuisine
View of the Leukermeer
Welcoming and cosy
Pure Spanish delights at restaurant Mio Mucho
You will find the tastiest Spanish dishes at one of the most beautiful spots in North Limburg at Restaurant Mio Mucho. When you step into the restaurant, you instantly feel the hospitality, smell the fresh ingredients and see with how much passion we work to provide you with an unforgettable experience. Expect surprisingly full flavors, an amazing ambiance and a magnificent view of the Leukermeer. 
Welcome to Mio Mucho, Spanish delights in Well!
Don Ibérico ham
The Don Ibérico estate is located in the Sierra Salmantina. For years, Don Ibérico has been known for the intense flavour and sustainable quality of its pork products. Order a charcuterie board or pork loin, and taste for yourself.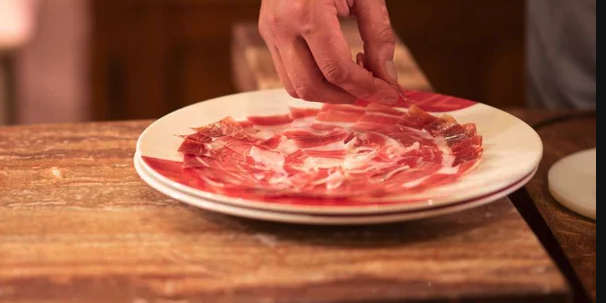 Dry-aged Sashi Beef
Sashi Beef has a unique and distinct flavour, and it is produced from specially selected cattle. Sashi Beef has repeatedly proven its quality by winning the World Steak Challenge. Try the Ribeye or Cote de Boeuf, and judge for yourself.