Facilities - Holiday on the water
Do you like to experience some relaxation on the water, action, nature or are you with your children? Holiday park Leukermeer does offer something for everyone.
Lots of fun in the water is guaranteed at our campsite on the water including its own sandy beaches on the Leukermeer or in one of the indoor and outdoor swimming pools . Or how about experiencing our many sports & play activities or coming to our lovely beach club on the water?
Of course, there are plenty of things to do , which means that nobody has to be bored at all. We are convinced that everyone has a great holiday at our campsite on the water !
Roaring Theater and kidsclub
Do you love a good laugh? Our theater is super fun. Experience the craziest stories with the funniest characters of the park! Come to the kidsclub as well, because there's always something to do there.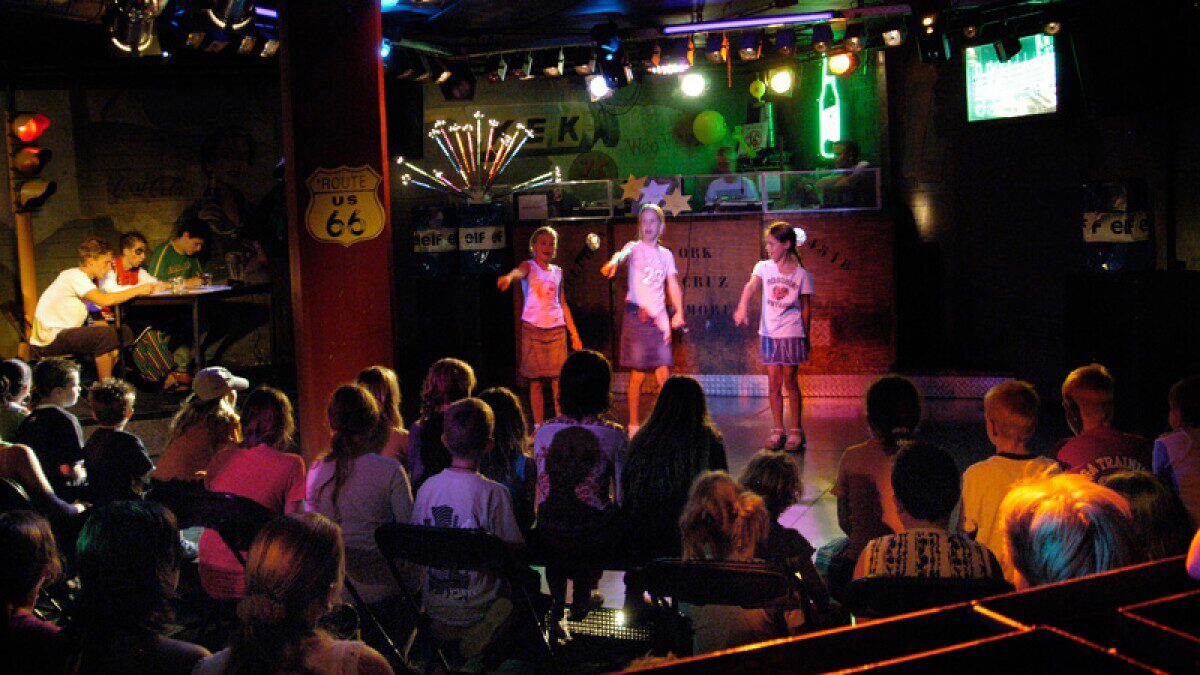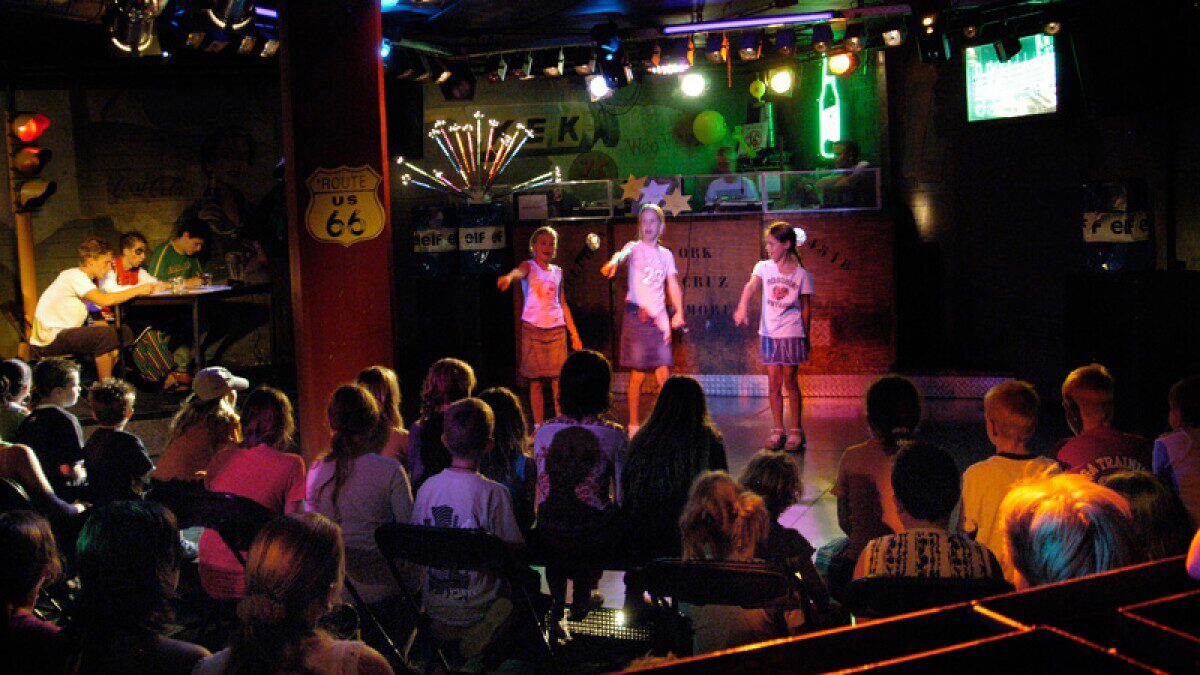 Kids disco, kids bingo, and mini playback show
Let's have a party! Will you come jump and jive in the kids disco? Or go to the kids bingo in the disco underneath the restaurant in the afternoon. You might win an amazing prize! Which star is your favourite? Take your chance and imitate him or her in our mini playback show.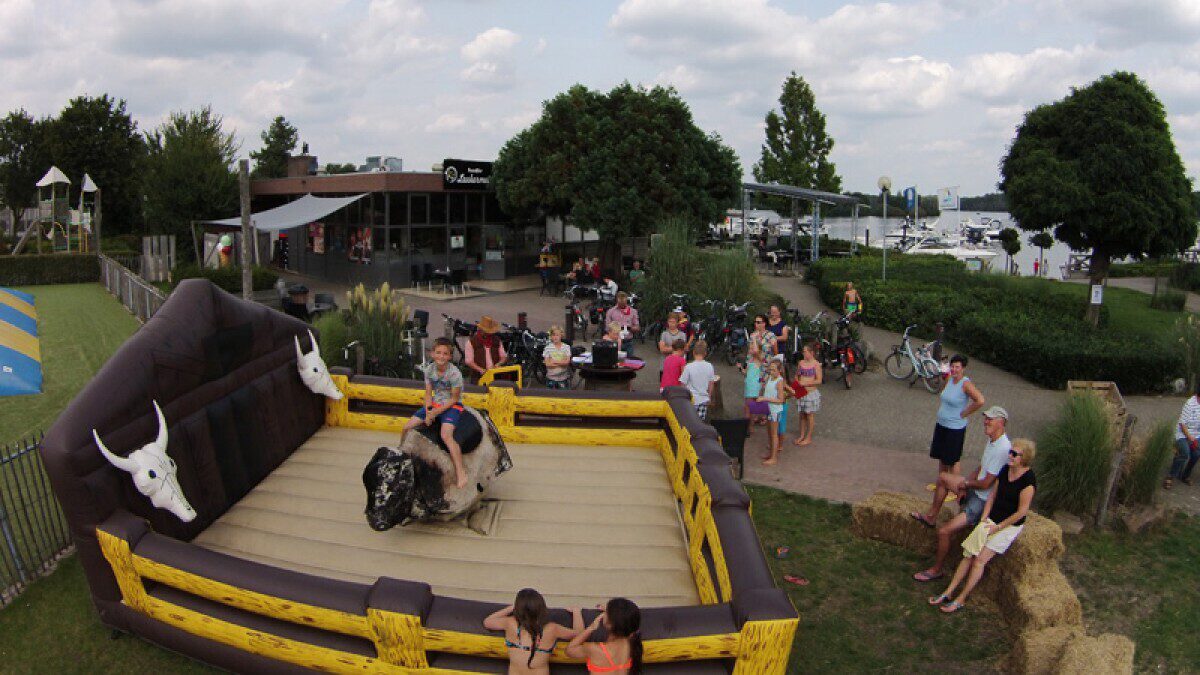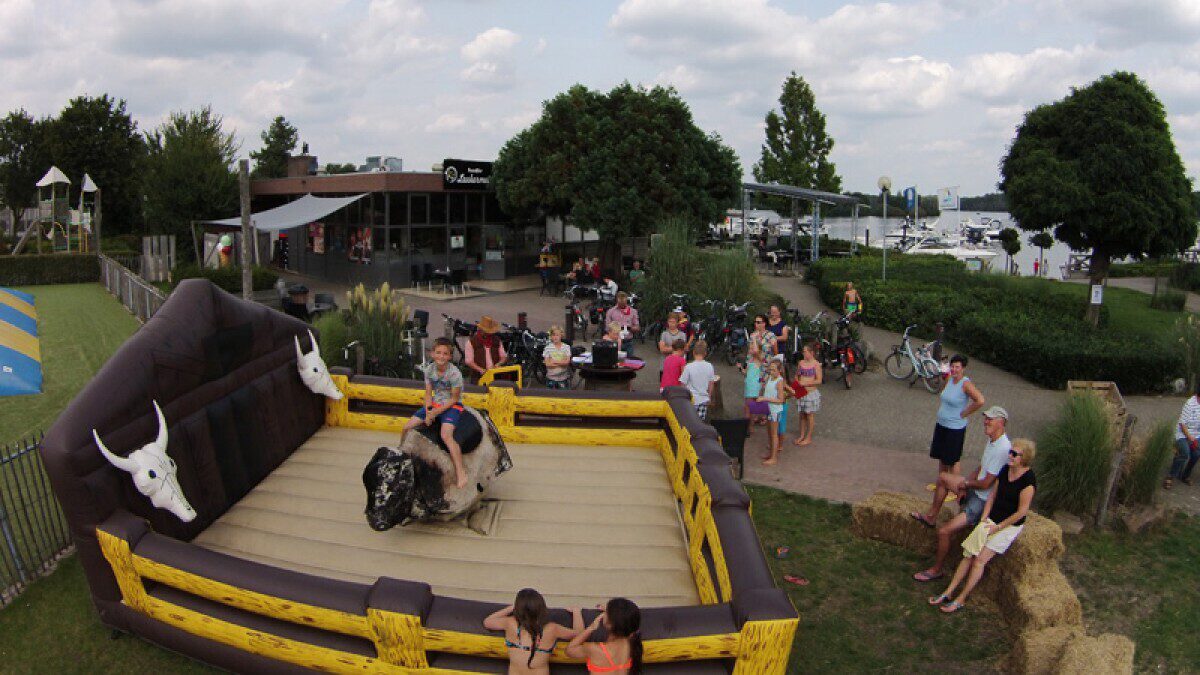 Scavenger hunts, hexathlons, ghost tour, and super bingo
Come search for treasure or go for an exciting trip through the forest. Also fun: battle in a team of 6 persons and captain in the hexathlon or come play in an amazingly huge bingo!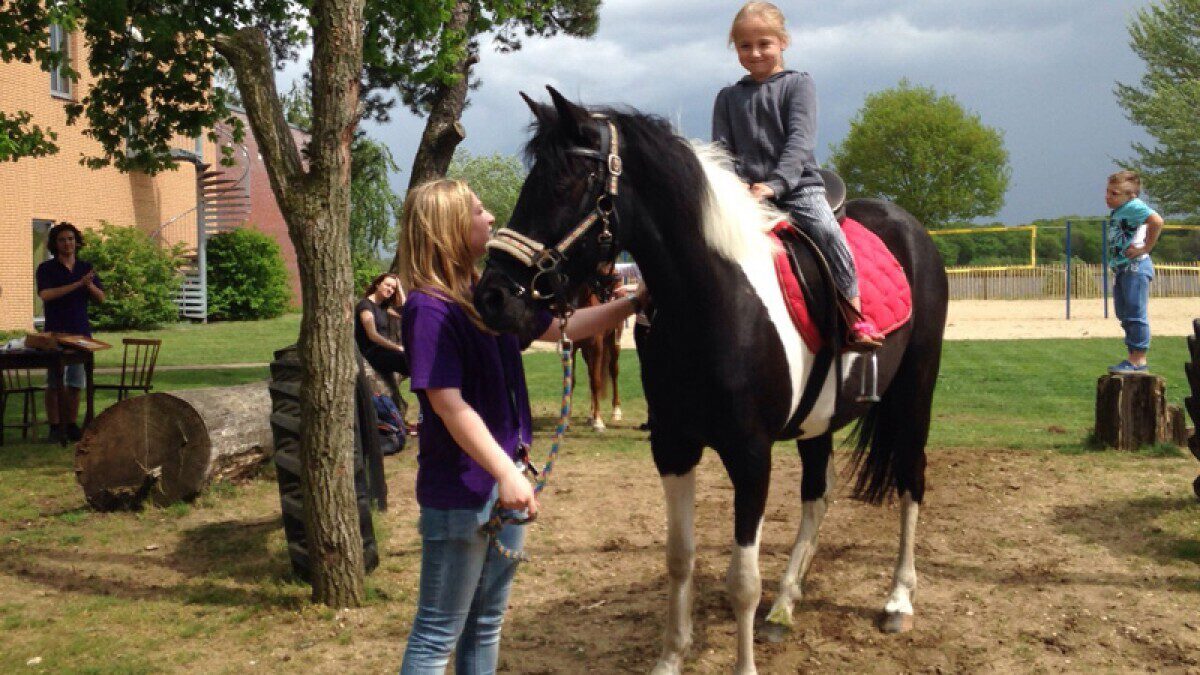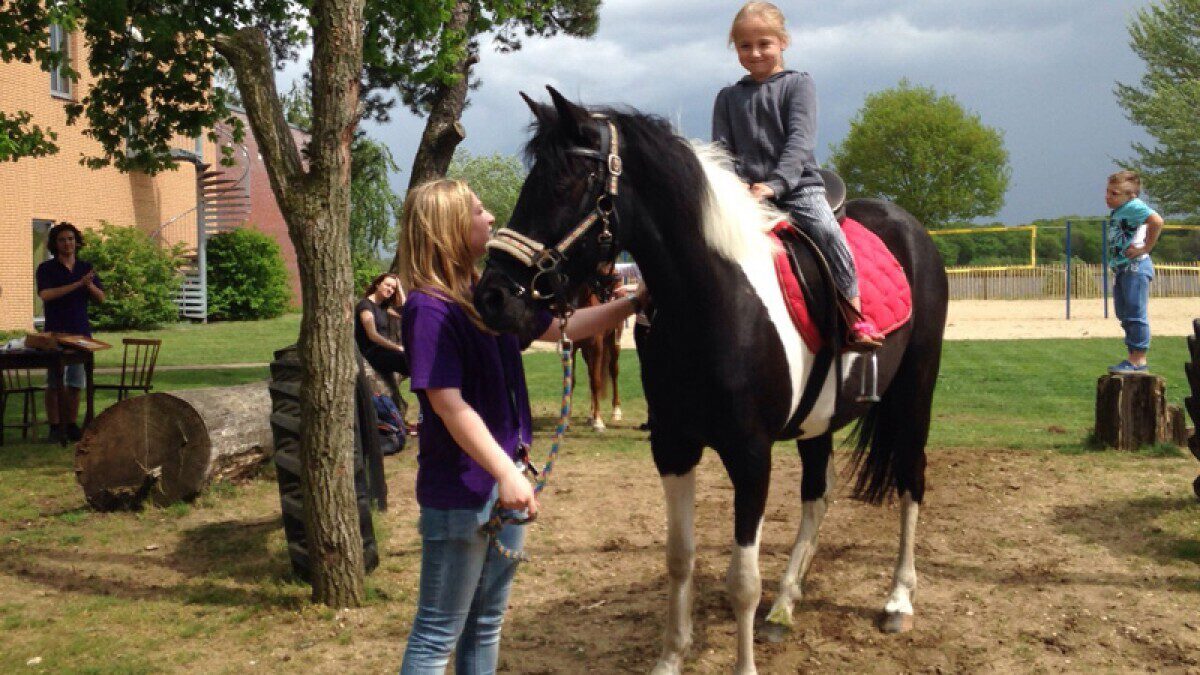 Pony rides and forest games
Always wanted to ride a pony? It's possible at Holiday Park Leukermeer! Nothing is better than running through the forest as marshal or bomb, looking for the opponent's flag. All at the play forest at Leukermeer!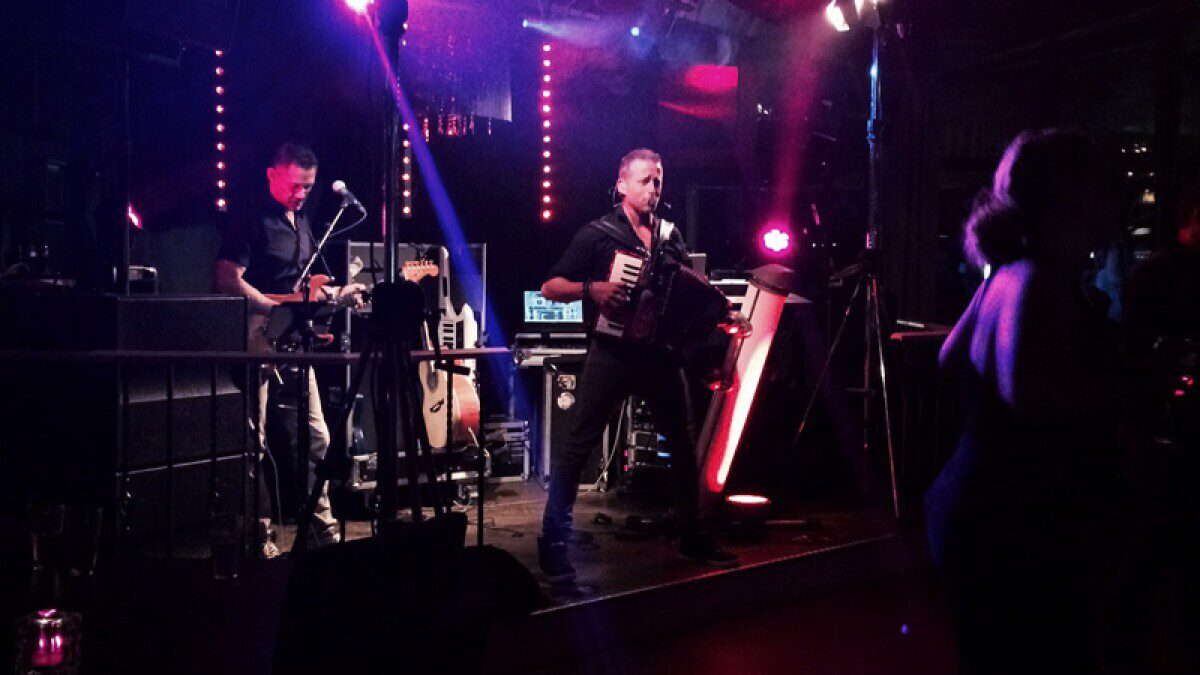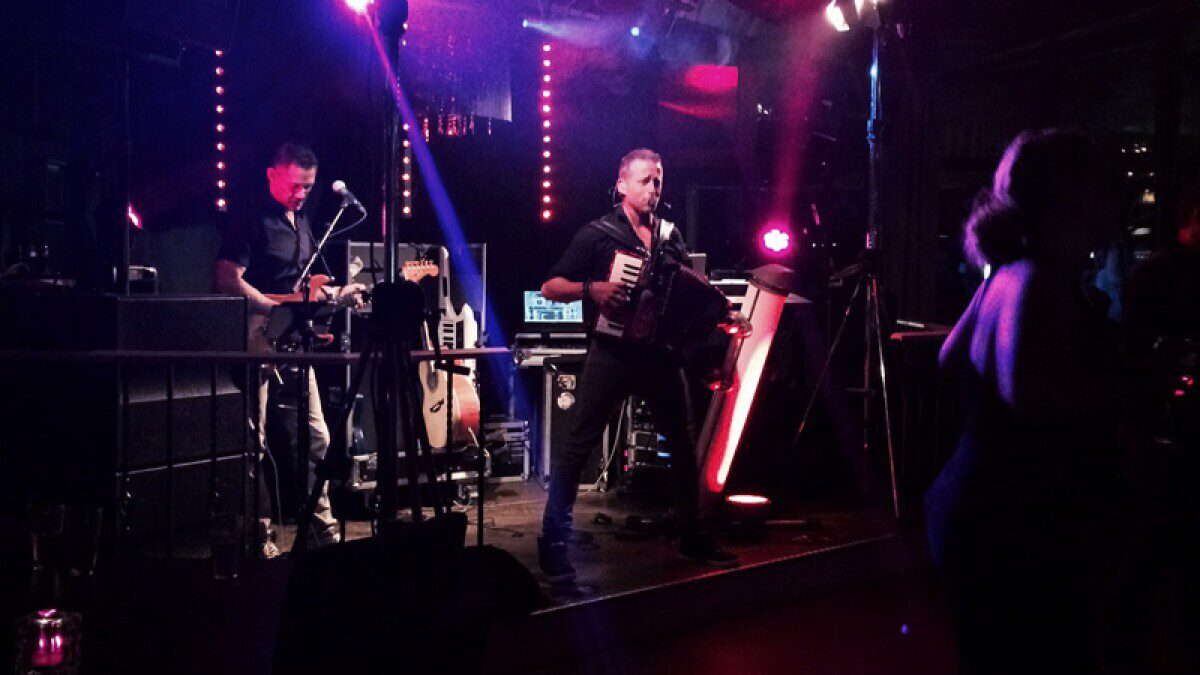 Live music & disco
Come party at Beachclub Leukermeer. You don't have to leave the holiday park for a great night out. We often have live music at Beachclub Leukermeer. Come dance, relax, eat, drink, and sing! Due to the corona measures our Swing Cafe Subway, under the restaurant, is closed temporarily. Hopefully it is allowed to reopen as soon as possible.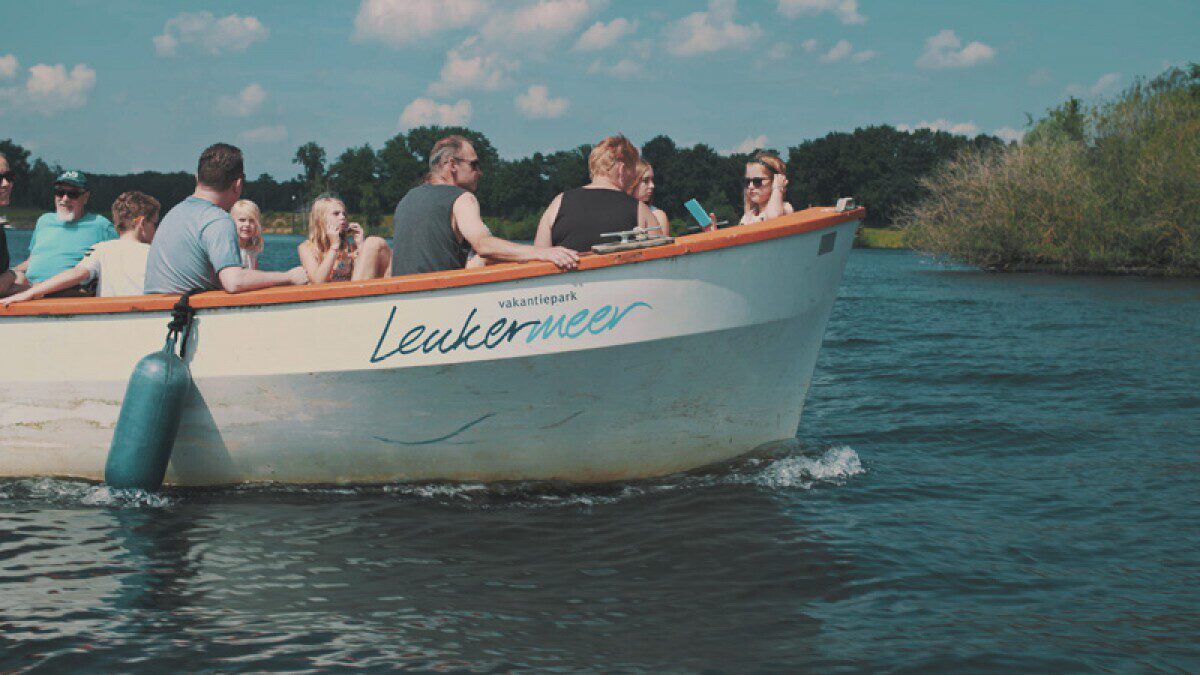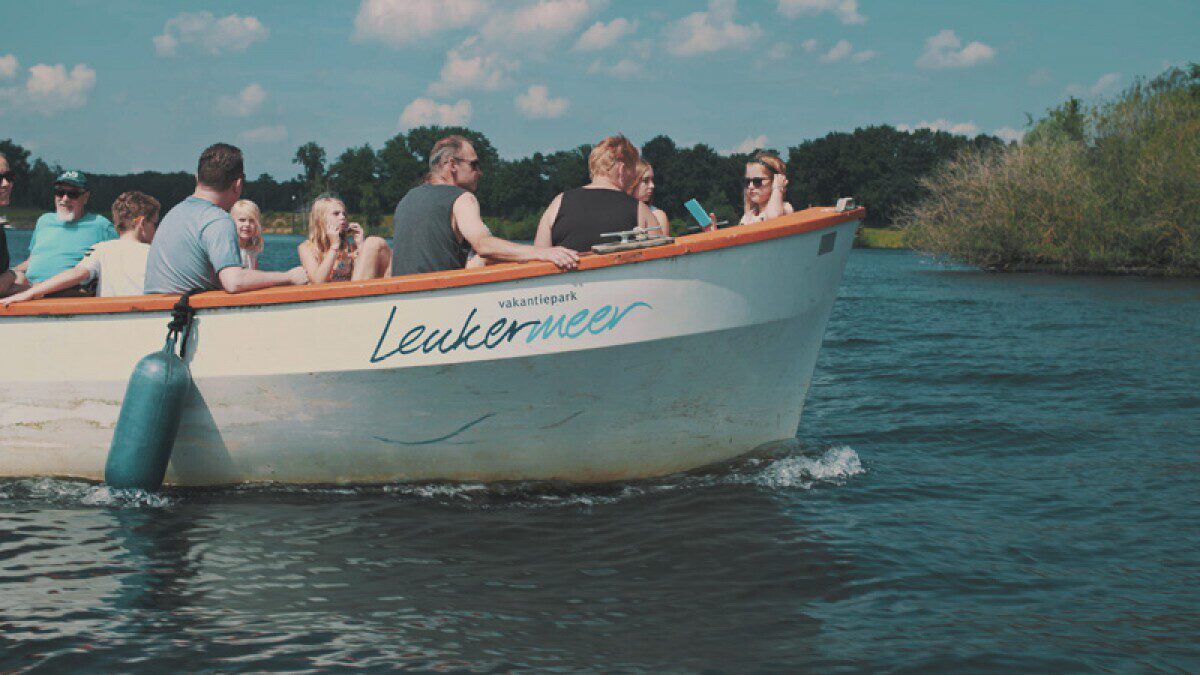 Excursion boat Filia Mosae and rescue shuttle tour
In Well you can get onto an excursion boat for a beautiful trip across the Meuse and the Leukermeer. But you can also combine a nice sailing trip and hike! We sail you to the other side of the Leukermeer in our rescue shuttle. From here you can walk back to the park in roughly an hour!
Did you not bring your bicycle or scooter on holidays? No problem! You can just rent these with us.
More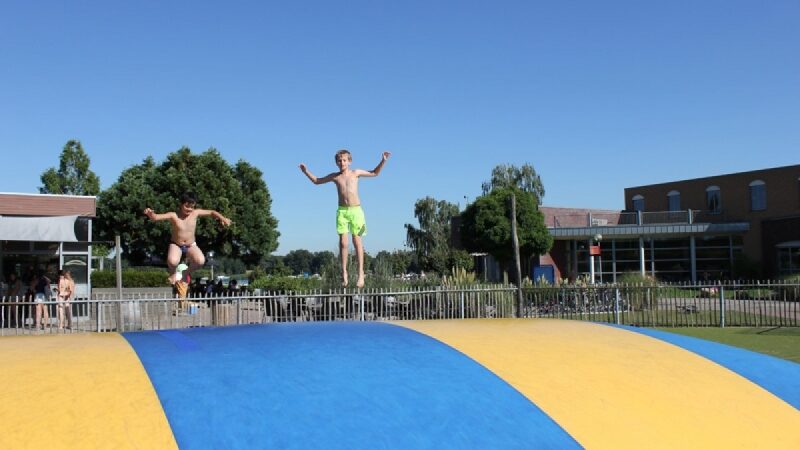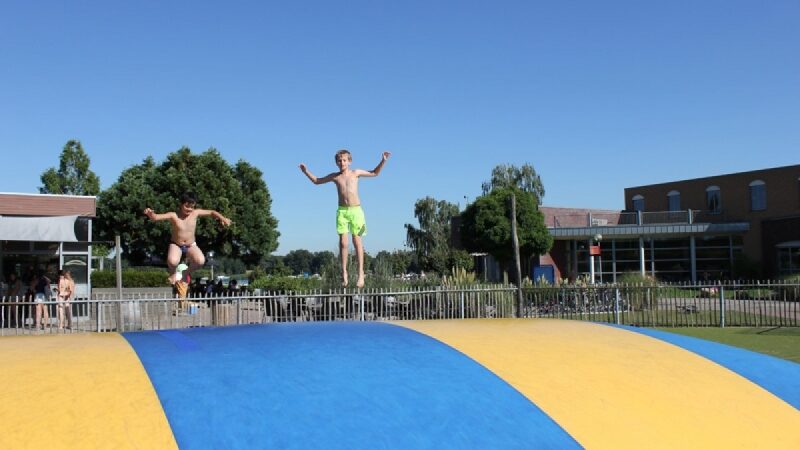 Active on your holidays!
Besides relaxing, it's also great to be active. Whether it's remaining fit, doing something nice with the kids, or just for fun. You can indulge yourself at ours, because we have a football pitch, a volleyball pitch, a bowls course, a minigolf course, an all weather tennis court (rackets and balls available to rent) and a pingpong table. And that's not all, as there is also an air trampoline, skate park, and cyclocross track.
For the kids
They have lots of fun in our play forest and can climb, scramble, and slide on fun and safe play equipment. Who can jump the highest on the air trampoline? And then we also have all water fun in the Leukermeer and in the indoor and outdoor pool.
Kicking back
If you are less sporty, you can come and relax in the sauna, the massage bath, or the sunbed. But you can also cast your rod on the waterside at the Leukermeer. Enjoy the peace and quiet and the beautiful view.
Cycling, pedal go karts, cyclocross track and skae park
Cycling, pedal go karts, cyclocross track and skate park. The area around Holiday Park Leukermeer is beautiful and best discovered by bicycle. Children can perfectly discover the park on our turbo pedal go karts and rapidly race through the park. Well, if you pedal hard enough, that is... But we also have a cyclocross track for the cool vacationer and a skate park. So don't forget to bring your skateboard.
The fitness school 'More2BFit' is located above our swimming pool. Would you like to stay fit during your holidays? For a fee you can use all facilities of this fitness school. Ask about it at our reception!
More