Open your accommodation using your smartphone!
View the video and follow the steps! 👇
1. Download the (free) Leukermeer app 📲
2. Link your booking using your telephone ✔️
Open the Leukermeer App and then click 'My stay'. 
 
Select 'Landal Marina Resort Well' as park. Enter your booking number (for instance B01234567890) and postal code as listed in your booking. You can find your booking number in the booking confirmation.
 
You will now receive an email (at the email address of the booking). Confirm the link by clicking 'click here' in the email.
 
Return to the Leukermeer app.  You can now enter the license plate numbers. The gate will open automatically when you arrive.
Your accommodation has a 'automatic' door lock, the button 'Open door' will automatically appear in the menu of the app. Is the button not appearing? In that case, restart the app.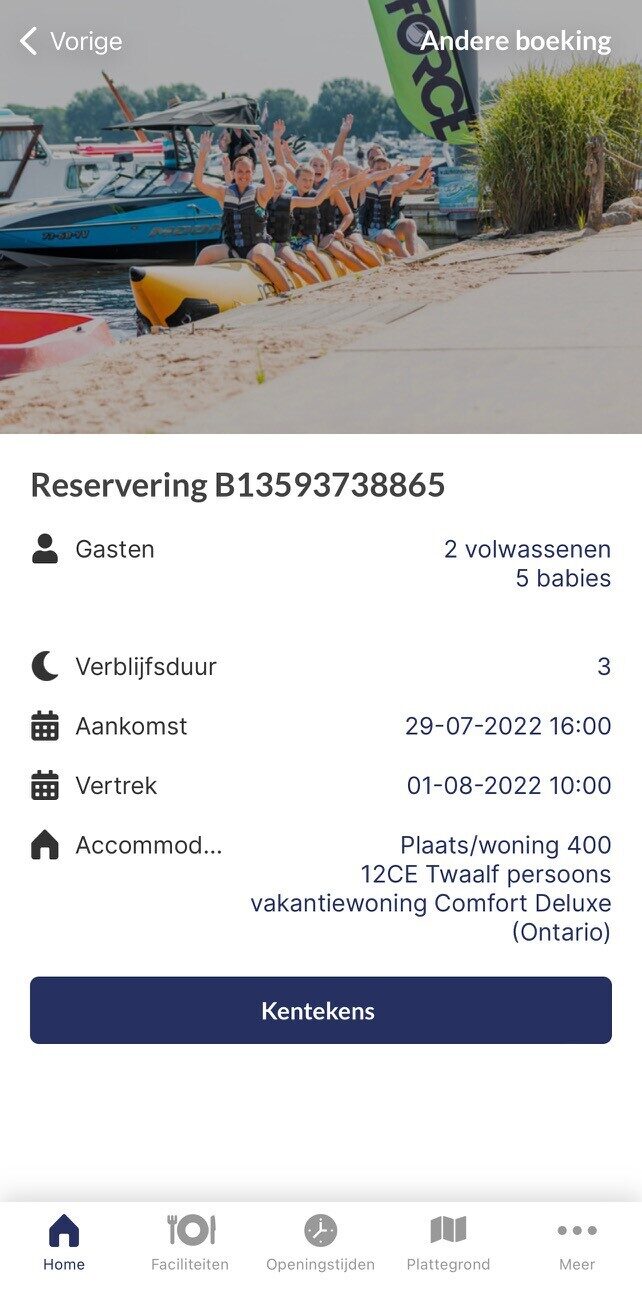 3 Open the door lock using your telephone 🏠
Click the button 'Open door' in the menu of the app and follow the instructions on the screen. When the lamp is blinking green, you can open the door.
Please note: Location and Bluetooth must be active.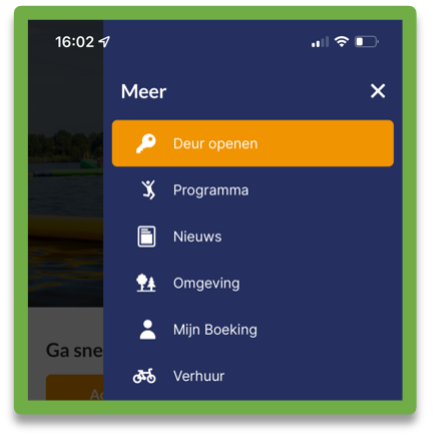 Frequently asked questions
At which accommodations can I use my phone?
At all holiday villas and apartments at Marina Resort Leukermeer
Can I set up multiple phones?
Of course, that's not a problem. Using the email address known to us, you can authorize multiple phones.
What if the door doesn't open?
This could have multiple causes, such as:
It is before your time of arrival. Unfortunately, you have to wait a bit longer before you can enter the accommodation.
You are at the wrong accommodation. Check the accommodation number.
Reservation not linked correctly in the Leukermeer app. Try to link again and check the data. 
Do you still not manage? Contact us.